Wood Waste control WWH - 5 Wood fired heater
---
This is the smallest of the double pass heat exchange models and is fully exempt appliance to burn chipboard, MDF, hardwood and softwood offcuts without the need of a costly afterburner.
Can be used in city centers and built up residential areas.
With a fully refractory lined firebox and highly efficient double pass heat exchange with fully welded heat recovery fins the WWH 5 produces 150,000btu/hr which is ideal for workshops around 4000ft2.
How much will it burn?
About 400 – 650kg per week depending on fuel.
(10 – 15kg per hour)
Ask us about this product
Ask us about this product
Standard Features
- Fast Hydraulic- Profile Rotor.- Second Row of Knives- Control cabinet with Siemens PLC- Automatic stop when hopper empty.- Removable exhausting channel- Performance enhancing pacing of hydraulic sliders
---
wwh 5 - technical details
Specifications:


Heat output: 47Kw / hour – 160,000 BTU / Hour





Air Volume: 3010 m3/hr





Weight: 710 kg
DEFRA APPROVED.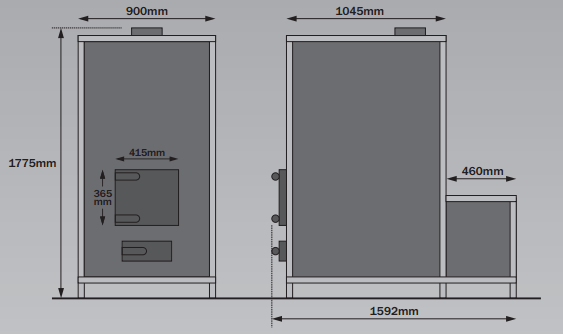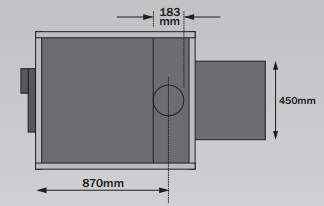 ---