FB Bagging Extraction Units
The FB range of bagging units delivers a powerful solution for nearly all types of swarf and wood chip removal.
The portable, practical and multipurpose FB1 unit has been designed to serve several workstations quickly and efficiently, with its ability to be moved directly to the source of the waste generation.
The larger FB units are ideal for workshops with a requirement to extract from 3 or more machines simultaneously.
All units are supplied with heavy duty collection bags & high quality terylene needlefelt filter bags as standard.
Features:
Robust, Powerful & Portable.

600 - 3250 CFM (1020 - 5521m3/h) Air Flow.

150mm Dia Inlet

6mm Mild Steel Impellor.

Complete with Start/Stop Controller
Typical Applications:
Wood working & Timber industries.

Furniture production plant waste management.

Bulk materials manufacturers.
This unit is not suitable for high levels of just dust waste or MDF.
Click here to modify the text
Click here to modify the text
*** Performance. Please do not compare this with competitors figures. Most competitors use 'free air' figures. This means that resistance from the filter bag, ductwork etc, has not been taken into account. We recommend looking at our specification sheet for fan curves.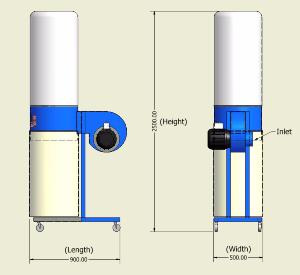 ---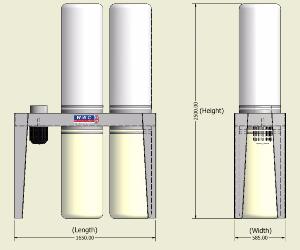 ---
5.5Kw - 7.5HP - 430v -50hz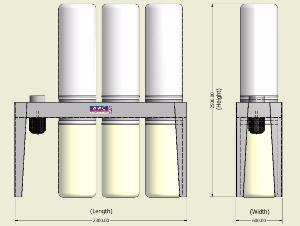 ---
5.5Kw - 7.5HP - 430v -50hz
7.5Kw - 10HP - 430v -50hz