reinbold AZR 1000 - 2000 S Range of Single shaft shredder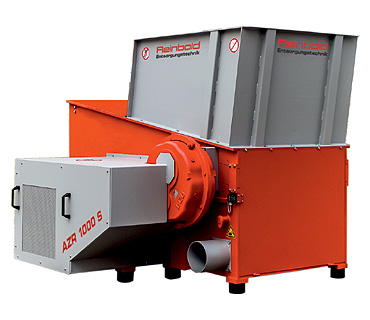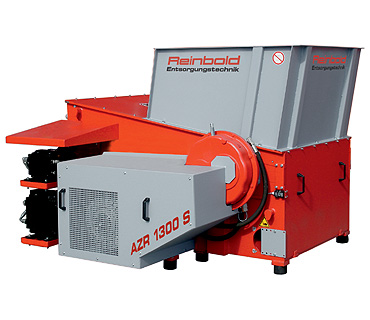 ---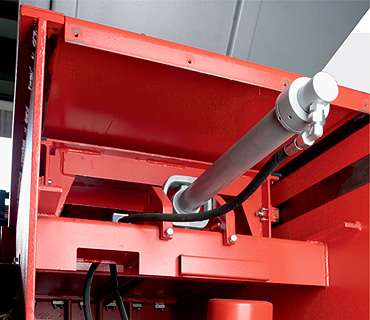 Hydraulic cylinders suspended by cardan joints are used to prevent the service life of piston cups being shortened.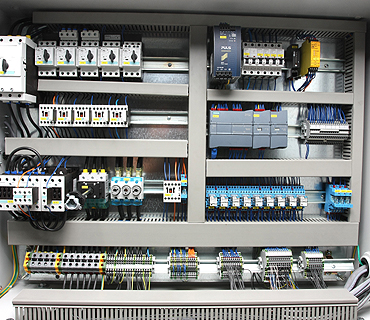 All machines can be operated using a programmable control system (e.g. flow control, feed control, automatic switching-off if empty hopper is detected, etc.)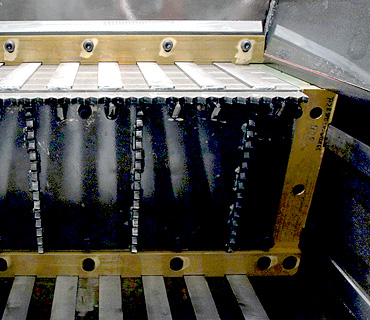 Hydraulic feed to ensure constant material feed to the rotor..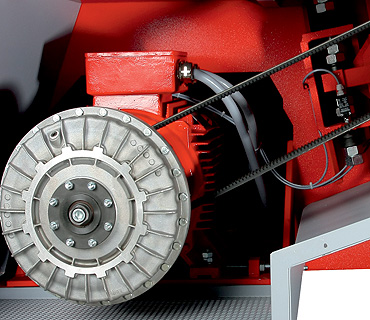 Powerful drives from 9.2 to 150 kW depending on the performance requirements. A high degree of efficiency due to turbo coupling (from 22 kW)
The following parameters are applicable to all machines of the AZR range:
Perforation Size:
The standard size is 15/20 mm.
Optional sizes (mm):
10/12, 12/15, 20/25, 25/30, 35/40
Special sizes on request.

Throughput rate:
This parameter depends on the type of material to be handled (long, short, wet, dry, etc.) as well as the size of the screen perforation. A machine usually processes between two to four hopper fillings per hour. For more info please refer to our guide.

Removal of chips:
For this purpose you can use one of our extractor and extract the waste or alternatively you can use either a screw conveyor or conveyor belt.
The minimum air speed required is 28 m/s.
---
reinbold azr 1000 - 2000 S - technical details
* Please contact us for assistance in selecting the tool which is best suitable for your application profile.
---